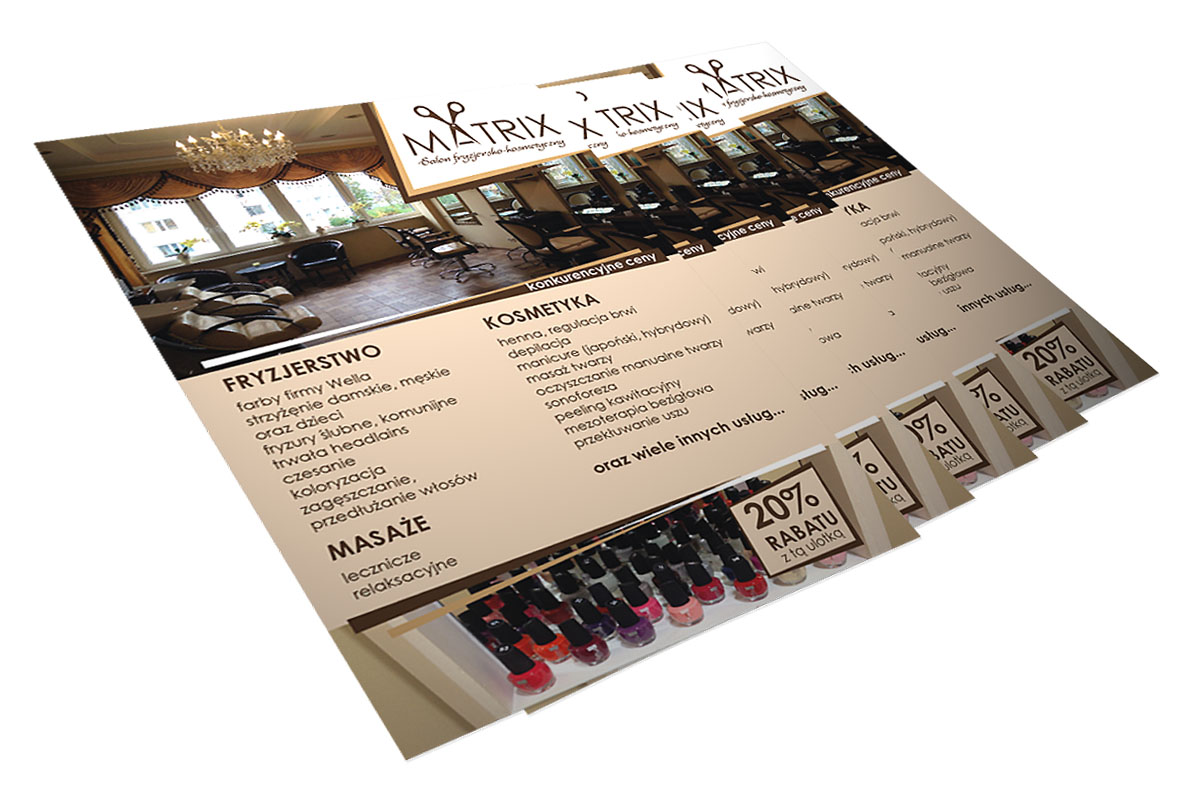 Pojęcie to obejmuje takie wydruki jak: wizytówki, ulotki jedno i dwustronne, ulotki składane (w C, Z lub w dowolny sposób według wymagań klienta), plakaty, zaproszenia i kartki okolicznościowe, foldery i katalogi (kilku i wielostronicowe), teczki ofertowe, zawieszki, cenówki, okładki CD/DVD i wiele innych produktów. Wykonamy każde zlecenie na druk małoformatowy. Przygotujemy dla Ciebie indywidualną ofertę, jeśli podasz zakres swoich oczekiwań.
Oferujemy
Najwyższej jakości druk cyfrowy.
Druk w małych nakładach.
Możliwość druku większych nakładów z różnymi wzorami (personalizacja druków).
Druk ulotek, wizytówek, plakatów… to tylko niektóre z produktów, które możesz u nas wydrukować.
Wybór rodzju techniki zastosowanej do druku zależy od kilku czynników, takich jak:
nakład,
wymagania co do podłoża drukowego,
kolorystyka,
przeznaczenie danego materiału,
metoda wykończenia.